Texas T Party 2023

Wednesday October 18 - Saturday October 21

Rockport, Texas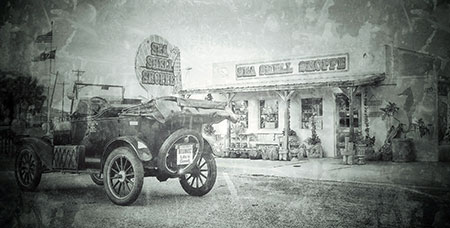 TTP 2023 Tour Information
Welcome to the 2023 Texas T Party web page. You will find information about the tour, a tour application, the mechanical reliability statement and a link to the base hotel to facilitate reserving your room. An outline of the tour is also provided and also some FAQs (frequently asked questions). You may ask questions or request that the application and safety inspection form be e-mailed to you by using the "Contact Us" button in Section A on the right had side column on this page.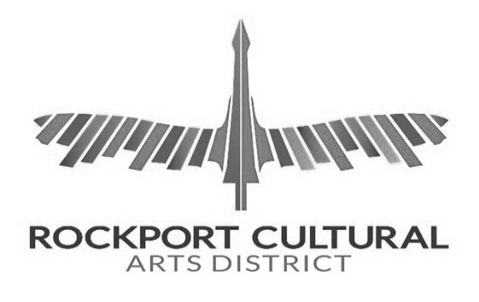 PLEASE FILL OUT THE FORM ON YOUR
COMPUTER BEFORE PRINTING IT OUT
DON'T FORGET TO MAIL YOUR CHECK WITH THE APPLICATION
The address is at the bottom of the form
Please note that some computer systems may not open the "pdf" form directly. It may show up as a download link on the bottom of your screen that you then click to open. If you cannot open the form, please send a message using the "Contact Us" tab in the column on the right to request that the application form be e-mailed to you.
Please click the "MTFCA Model T Safety Inspection Form" linked below for the mandatory inspection form you must submit in order to participate on this tour in your Model T.

DO NOT MAIL THIS FORM with your tour application and payment. Please print it out and complete it and then bring it with you when you register in person at the tour
Please note that some computer systems may not open the "pdf" form directly. It may show up as a download link on the bottom of your screen that you then click to open. If you cannot open the form, please send a message using the "Contact Us" tab in the column on the right to request that the "Model T Safety Inspection Form" be e-mailed to you.
HOTEL INFORMATION
Rooms of the same high quality at the same rate of $94 per night including breakfast are available at two of the best hotels in Rockport, The Fairfield Inn and the Hampton Inn. (More expensive suites are available at the Fairfield if you wish.) The Fairfield has a business suite so it is the base hotel. Only the Hampton Inn is pet friendly - with a small deposit. The hotels are about half a mile apart. Both are near gas stations and major grocery stores HEB and Walmart. Lots of chain and independent restaurants are nearby as well.

You will get the best service if you use the web sites to book your rooms. You will be sent a confirmation e-mail. Reservation by phone is available from 9 AM - 5 PM, Monday through Friday only.


FOR TRUCK & TRAILER PARKING INFORMATION SEE SECTION BELOW
___________________________________________

HOTELS

Fairfield Inn & Suites (base hotel)
2950 Hwy 35 North Business
Rockport, Texas 78382
Phone :(361) 727-9007

Hampton Inn Inn & Suites (pet friendly)
3677 Hwy 35 N Business
Rockport, TX 78382
Phone :(361) 727-2228

RV ParksFulton RV Park
907 Mesquite Street
Fulton, TX 78358
Phone : 361-775-5230
This facility is immediately next door to the Hampton Inn
Click : Fulton RV Park to visit their web site
Beacon RV Park & Marina
301 S. Fulton Beach Road
Rockport TX 78382
Phone : 361-729-3026
Seafront facility with access to fishing piers. Seascape Cottages next door has small cabins
Click : Beacon RV Park to visit their web site
TRUCK & TRAILER (AND SOME RV) PARKING INFORMATION
Neither the hotels or RV parks have much room at all for all the Ford Model Ts, trucks and trailers expected. FREE and SECURE Parking for trucks and trailers has been arranged at the nearby Aransas County Airport, only 2.05 miles from the Fairfield, even less from the Hampton. An access code for the gate will be provided closer to the event upon request.
Aransas County Airport
421 John D Wendell Rd
Rockport, TX 78382
Phone : (361) 790-0141

The all hours gate access code for T Party attendees will be provided closer to the event
Wednesday October 18
9 AM start. Going to Port Aransas. About a 45 mile round trip. Involves a short (free) ferry ride. No planned activities on the island. It is a major tourist destination with plenty to do. You'll be on your own for lunches with many, many places to choose from. The local visitor's bureau has provided a simplified map with the most popular attractions. This includes scheduled cruises on a real life pirate ship. The boat can carry about 40 passengers a time. There are two cruises scheduled for Wednesday 10/18, at 12 noon and 3:30 PM. You are supposed to book your trip in advance. Here is a link to their web site with all the details.
Wednesday evening. For those who want to go, the 120 seat RLC (Rockport Little Theatre) will be an opportunity to enjoy some local musicians, plus, I hope, a couple of performances by tour participants, including a specially written song about the Ford Model T. Some T era short movies – Buster Keaton, Laurel and Hardy, etc, may also be shown. There will be a $10 admission fee, which also includes popcorn and a soda. Adult beverages will also be available. The venue is very close to the combined "Winery on the Bay / Dog Gone Brewery" which is the only large winery tour planners have found in the area. It closes at 7 PM.
Thursday October 19
It's picture day, so most of the morning will be getting tour pictures made at the Fulton Mansion. Coffee and donuts will be served at the mansion. Details on the best way to spend the afternoon and evening on this day are still being worked on but for sure, there won't be a lot of driving. A catered lunch and a limited amount of flying will be at the airport where the trailers should be parked during the tour. There's talk of doing a raffle so the lucky winners can go for a flight over the bay. Discussions are ongoing about more activities at the airport, such as racing on the runway, for those who want to do that. A possible TT crawl-off – who can go the slowest without stopping, stalling or boiling – is one idea. Additionally, a mini parade past the local elementary school and through the historic district may be arranged.

Alternatively, for those interested, I'm in discussion with a local boat charter service about having maybe both an afternoon and an evening cruise available. The boat can only safely carry 30 people at a time. What will need to happen is that people wanting to go will have to book – and pay – ahead of time, through the boat company's web site. If not enough people book to justify two trips, they will be consolidated into one. If people wait till the last minute, they may find there are no seats available. Tour leaders are unwilling to charter the boat outright due to the cost and being unfair to people who are not interested.

If that isn't't enough, there is a possibility for an hour long presentation on Rockport's transportation history. The business suite at the Fairfield can hold up to 60 people, so enough room should not be a problem.
Friday October 20
Major driving day. Around 140 miles. First stop will be for coffee and donuts in Refugio, 40 miles from Rockport, where town leaders are really excited about our visit. This will be a fund-raiser for the local "Boys and Girls" club. Our refreshments are covered but they are anticipating a lot of local people coming to the park where we will be stopping to see the Ts. There will be an opportunity for tour members to make a donation if they are so inclined. On the way out of town we will be doing a mini-parade past the local elementary school.

Then on another 25 miles to Goliad where we will be having a catered meal within the hallowed wall of the La Bahia Presidio itself. This is a very rare and privileged opportunity. After lunch, there will be a police escorted drive through Goliad, past their elementary school – two mini-parades on one day, ending up at the historic court house square.

No definite evening plans as many people will be very tired but . . . if anyone is interested, there could be an hour or so night time drive for those who love driving their Ts at night, especially at the coast.
Saturday October 21
A long way round drive to the "Big Tree" a remarkable specimen that is over 1,000 years old, one of the three oldest trees in Texas. About 40 miles in all, taking in some coastal drives not previously experienced in the tour. Then a sandwich style lunch at the recently restored railroad depot downtown, catered by a wonderful local deli. The afternoon is "free time" where tour participants can get a good opportunity to experience Rockport itself, with its many shopping, cultural, fishing and beach experience opportunities. The boat ride people from Thursday may also be running again, or you can rent a small craft for just you. The shopping is excellent, varied and unique. There are art museums, the recently restored railroad depot and the nearby maritime museum. There are self-guided walking tours of historic buildings. No one should come to Rockport and not actually get to spend quality time there.

The traditional banquet will be in the evening and that's all folks . . . and that's enough!
Please see the FAQ (frequently asked questions) section at the bottom of this page.
To ask a question by e-mail, click :
2023 Texas T Party Questions
To ask a question by telephone, text (preferably) or call Hugh Hemphill at (210) 394 0483
To ask a question about registration only, call the
number provided at the bottom of the application form.
FREQUENTLY ASKED QUESTIONS
Does the discount rate apply before Tuesday
Yes
Do the host hotels allow pets?
One does, the Hampton Inn. They do ask for a non-refundable deposit.
Is there a day rate for the tour?
No, there is no day rate for this tour. The tour hosts will be paying for most activities months in advance using the funds received.
Can my tour fee be refunded if I have to cancel?
Yes. Your tour fee will be refunded in full if you decide to withdraw before August 31, 2023. After that, any rebates will be allocated on a prorated basis from any funds remaining after the tour is over.
Do I need to be a member of any club or live in Texas to participate?
No. You don't have to be a member of any club, local or national, to participate in this tour. You also don't have to live in Texas. This tour attracts people from all over the country and even from outside the USA.
Can I participate in the tour without bringing a Model T?
Yes. While bringing a T to the tour is kind of the point, people tagging along in other vintage cars or even modern cars are quite welcome. There are many good reasons, such as health issues, or your T is not yet completely restored or safe to drive long distances. People who do not yet own a T but are seriously interested are also most welcome.
How many miles will we drive each day?
This will not be a high mileage tour. The drives will be short on both Thursday and Saturday. We are looking to provide a good experience for people to see this part of Texas but also get a chance to fully experience the places we will visit.
What if my T breaks down during the tour?
This will happen quite a bit on a tour that lasts several days with many, many miles of driving. In almost all instances, tour participants will stop to help for an "unscheduled roadside repair seminar." And most of the time they will succeed in getting you going again. That's the beauty of the T. If you run out of gas, there will be "trouble trucks" driven by tour volunteers who will provide you with fuel or oil or radiator fluid or whatever else you might need - up to a point. If necessary they can load your T on their trailer and haul y'all back to the hotel. Some people prefer to be taken back to get their own truck and trailer and that can be accommodated also.
Can my need for a special diet be a consideration?
Sadly, it's just about impossible on a tour of this size and scope to accommodate the special diet requirements of some participants. The best advice that we can give is to bring your own food with you during the day if you cannot eat what is provided and eat your main meal in the evenings after we return to the hotel.
Do I have to stay at the host hotels?
No. You may use any hotel or other form of accommodation that best suits your needs. Some people will be staying in RVs, for example, or with relatives who live in the area. All daily activities, including the drivers meeting will start at the base hotel.
Are children welcome on this tour?
Yes. Absolutely. Most years there any number of youngsters taking part. We do not have any activities planned for them as such, and they are, of course, the responsibility of the people who bring them.